This weekend was our first big wild trout trip of the year. We fished up for about 3/4 of a mile and only got one chub, then found a promising hole and got our first wild rainbow trout of the year. Then the next hole upstream we got a wild brown that was probably 17-18 inches! Both very colorful fish. We fished the next couple holes and got a few bites, and even had on another fish but lost it at my feet. I got hits from both dries and nymphs.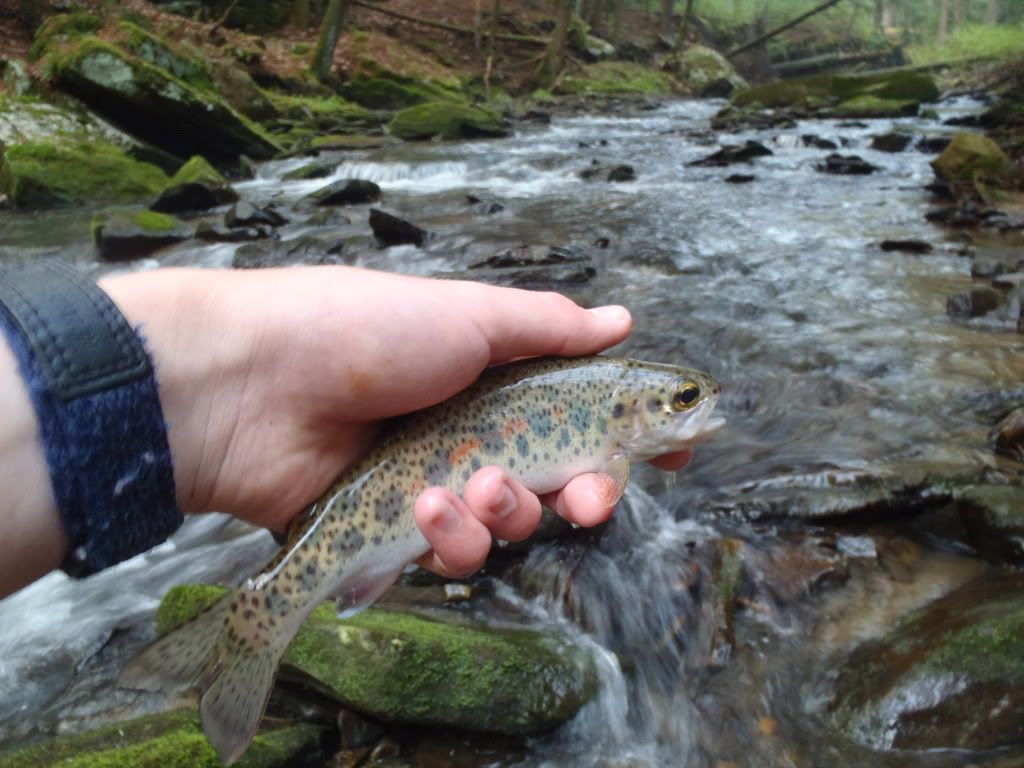 The next stream we went to is one of my favorites and was the creek my brother and I both caught our first ever wild brookies in. I lost track of how many fish we caught here, but it was in the 20s I think. We covered about a mile and a half and just about every good hole and run we either caught a fish in or spooked one. All the fish here slammed dry flies, didn't have to tie on a nymph or streamer.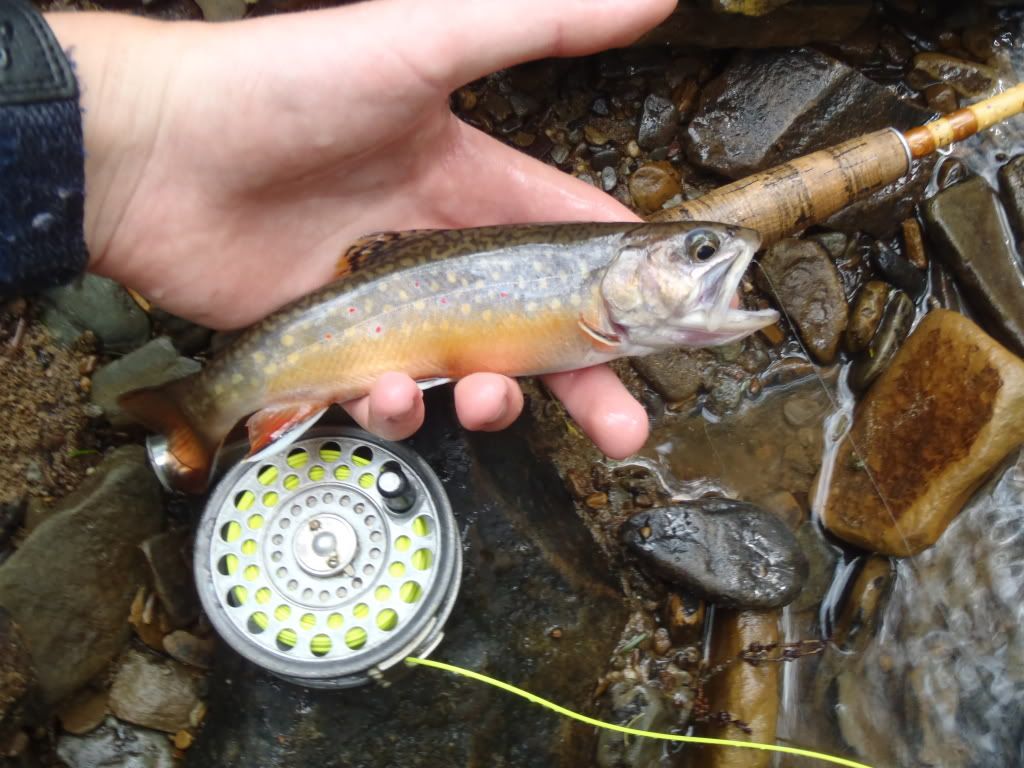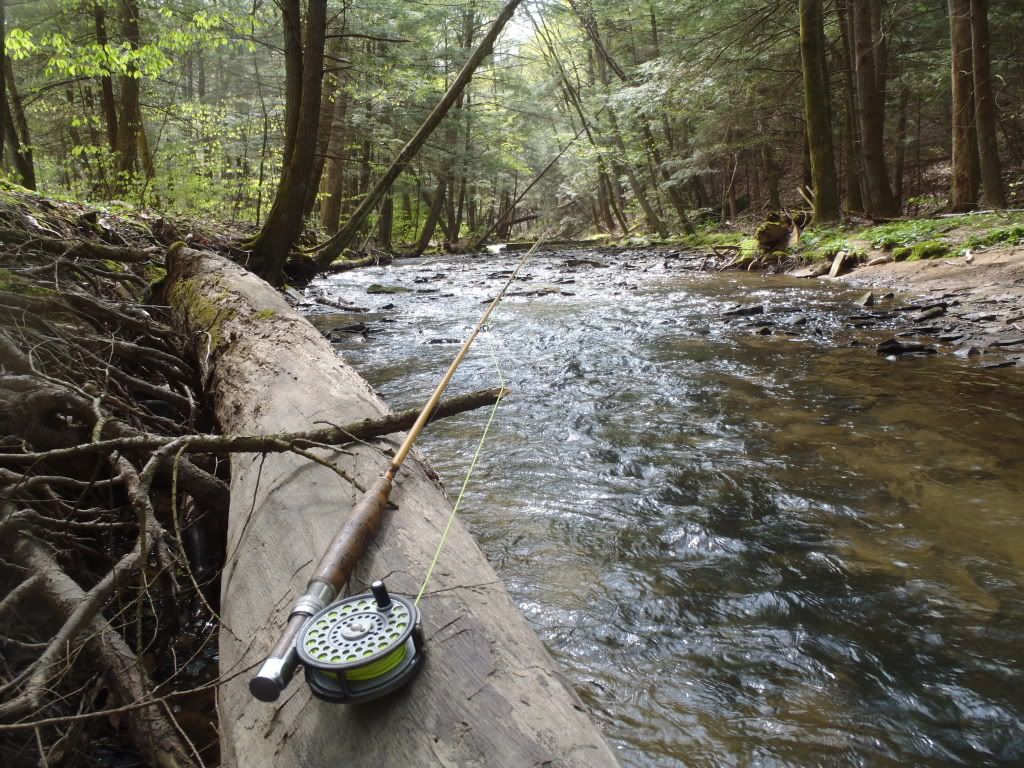 We took a lunch break and then decided to try out another creek we never fished before. On our way there we made a pit stop at a very tiny creek on the side of the road and caught 2 nice natives in about 5-10 minutes! So we got to the target stream and only managed 1 brook trout and a chub, but it was still fun.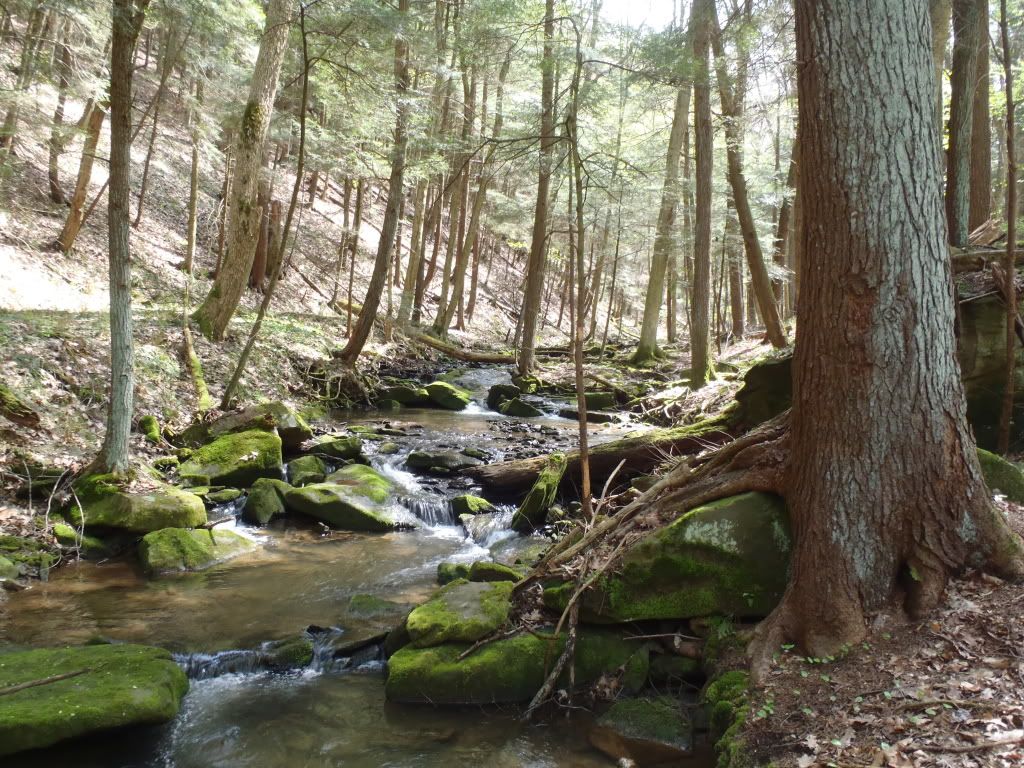 Our last fishing spot was a larger creek. The creek, really a river, was pretty high and muddy but we still were able to catch 2 very nice smallmouth bass on jigs with Gulp minnows. We even saw a bald eagle fly by.
This morning we got up very early to try it out again but only ended up with one little bass. We headed to a different part of the creek and got skunked, so we decided to switch waterways. At the spot we caught a bunch of little bluegills and shiners, and also caught our first bowfin of the year on one of the shiners. I was able to see a couple of bowfin also, so they are now coming into the shallow water to spawn. At this same spot we caught tons of crappie last year, but didn't get any today or the last time we fished it, so I don't know what's up. They might not have moved in yet.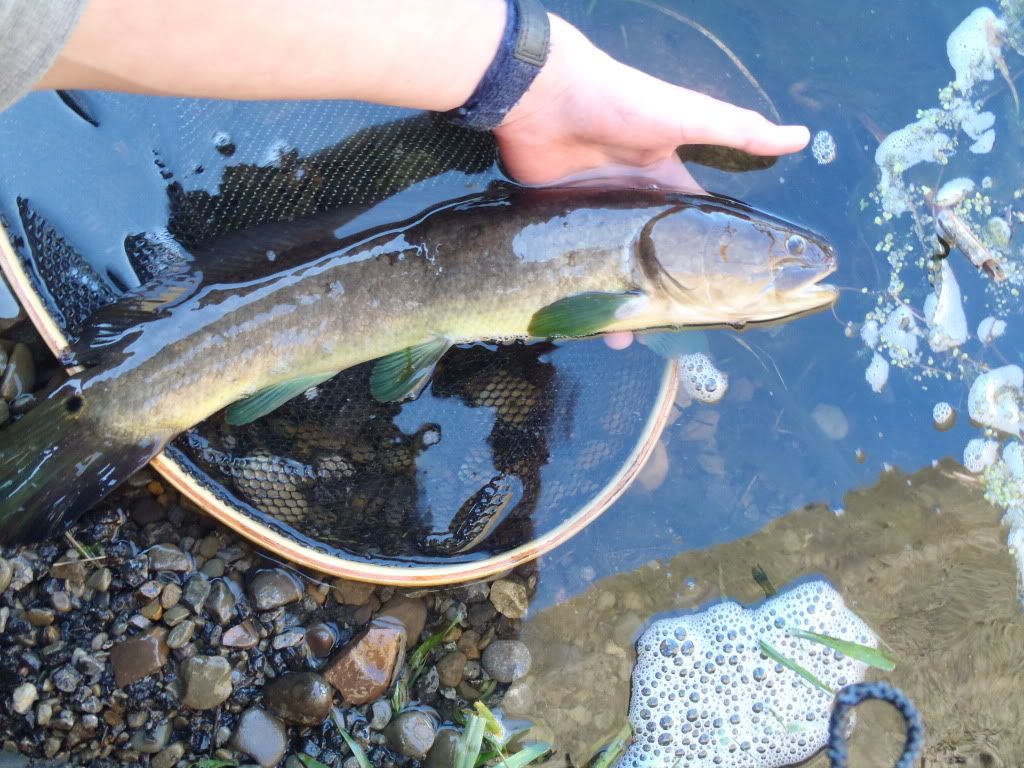 After there we went to search for white bass. We didn't catch any, the run might not have started yet, but we did catch a nice northern pike pushing 30in. We also caught a bunch of small bluegills, perch, and hooked a carp. It was a great weekend!