The fishing in the area has been pretty good lately. Two weeks ago we fished a creek one evening and got a decent smallmouth and had another fish on. That Friday evening we decided to try out Ladue Reservoir for our first time and caught a bunch of fish. We fished off the causeway and brought in a bunch of white perch, bluegills, and a few warmouths all on jigs tipped with a worm.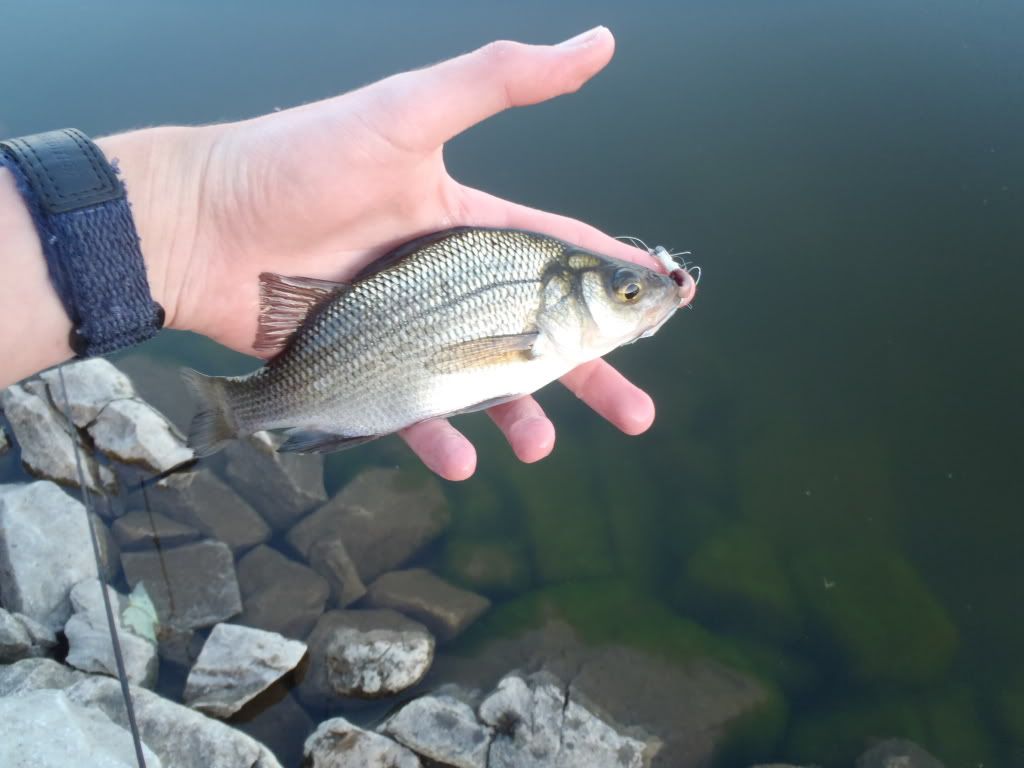 Last Saturday morning we headed up to fish a local river. Caught 2 smallmouth bass, a crappie, a decent walleye, and a few bluegills. The bass, walleye, and crappie hit jigs with Gulp and we got the bluegills on worms. After fishing there we decided to do a little white bass fishing and caught about 20 on almost anything we threw at them. Jigs, Gulp, crankbaits, and flies all produced fish. Since the fishing was so good we went back the next day and caught no white bass, only a crappie and a perch. We didn't see anyone else get any either. The fish were on fire one day and gone the next. After there we hit a different river on our way home. Ended up catching a white bass, carp, and 3 nice hybrid striped bass.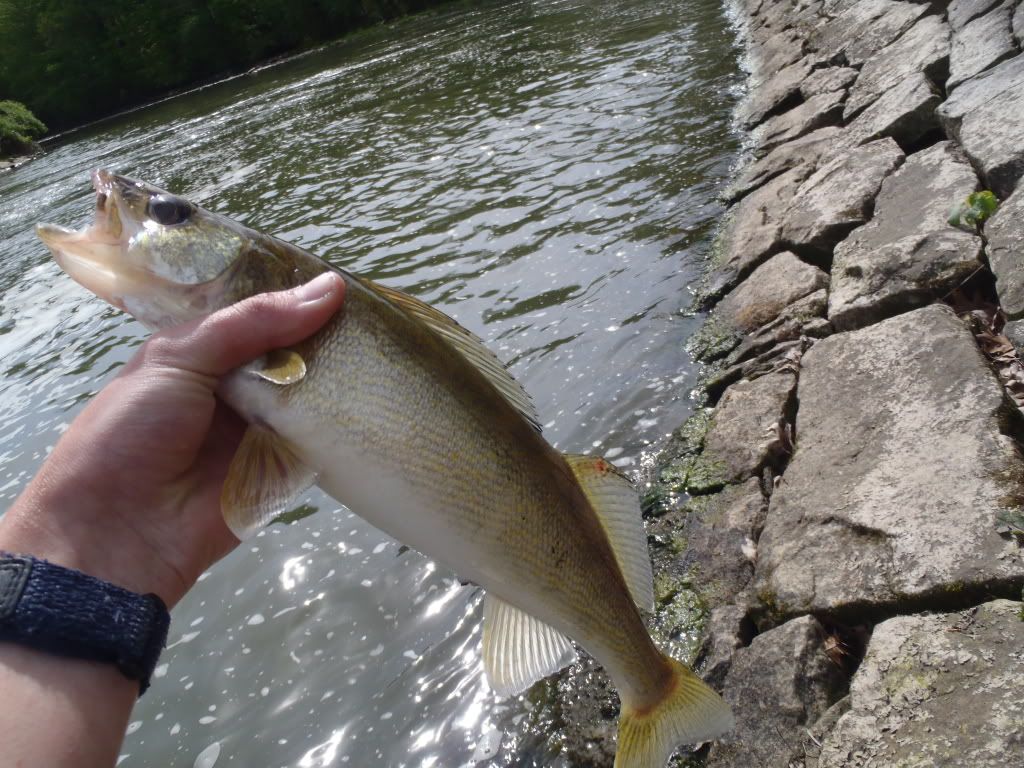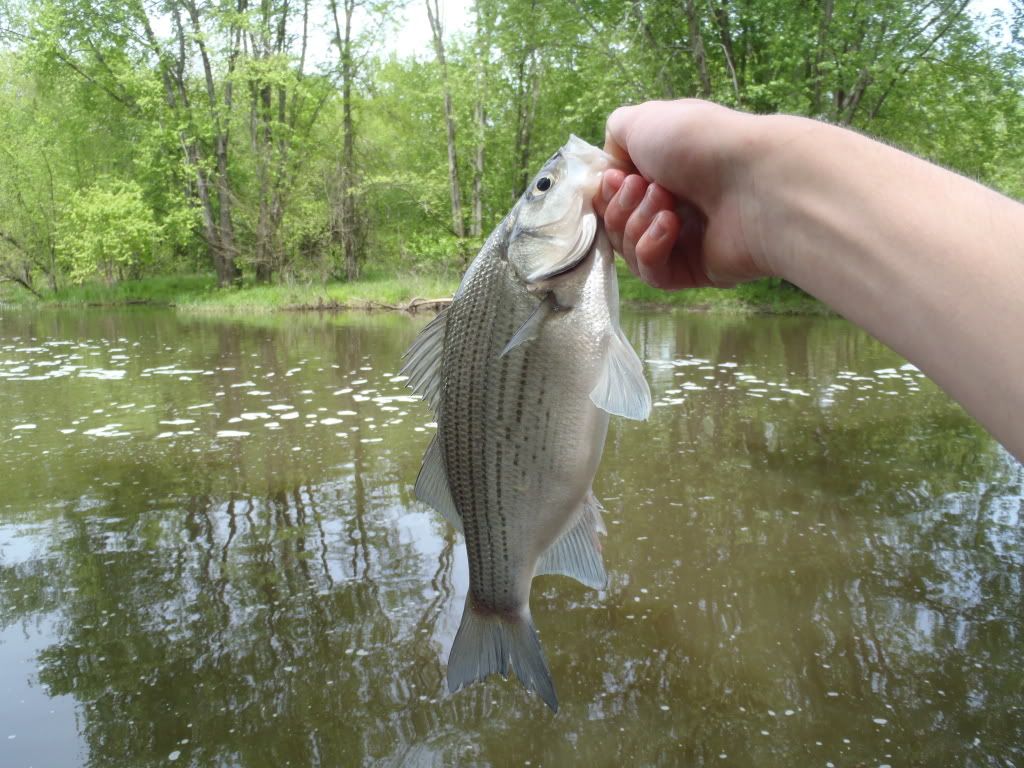 Thursday evening we fished a local lake and creek. The water level was really low. We didn't find any crappie in the lake, but caught a few green sunfish and warmouths. In the creek we got a bunch of little crappie, a decent bass, and a small northern pike.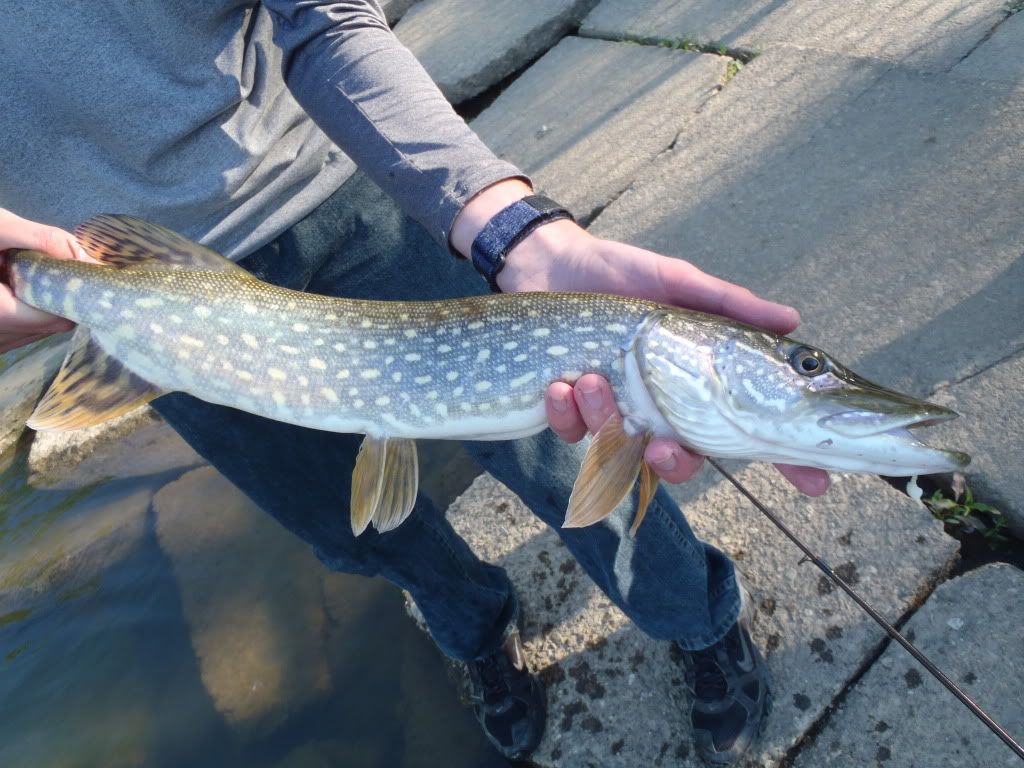 Friday evening we made another trip to NW Pennsylvania. Although the water level really dropped since we last fished there, the one creek still managed produced a few smallmouths on crankbaits. Saturday morning we fished a nearby stream. The creek was pretty low and we only got a bullhead, a bluegill, a perch, and a chub. We saw multiple muskies and walleye but they wouldn't hit anything. Downstream I found a hole with some rising trout, so I tied on a dry fly and got an aggressive hit but couldn't get the hook set. The fish were spooked after that. After there we fished a different spot and got a crappie and hooked one bowfin. Since the fishing was very slow there we gave Sugar Lake a try for our first time and got lots of little bluegills, a bunch of decent crappie, and a nice bass. All caught on streamers. We also spotted 2 chain pickerel in the shallows but they wouldn't eat anything. Sunday morning on our way back home we fished the headwaters of a popular stocked and wild trout stream and caught 2 native brook trout and hooked a bigger fish(probably a brown) on streamers. A great couple weeks on the water!