This past Saturday we made our last wild trout trip before stocked trout and steelhead season really gets going. The first stream we fished is one of our favorites. We only caught rainbows this time, but I did see a nice sized wild brown swim out from under a rock, check out my fly, and then swim right back under! The little bows were very aggressive and we got into quite a few of them.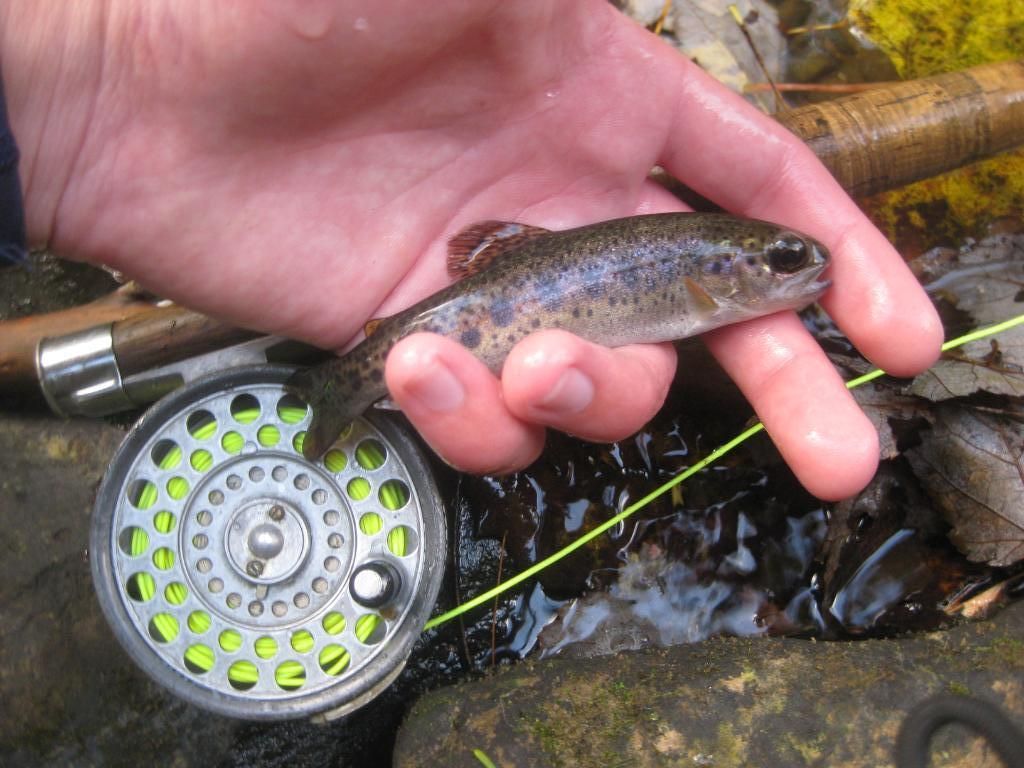 The next place we went to is one of our favorite warmwater streams, Tionesta Creek. We got into a handful of hungry rock bass, smallmouth bass, and bluegills. I even saw a bald eagle fly by which was cool.
After lunch we headed over to a nearby brookie stream. On the very first cast, Andy catches a small rainbow trout! In the past we have only caught wild and stocked brookies here and one stocked brown, never any bows. Interesting surprise
The very next hole upstream we catch this colorful native brook trout.
And the next hole up we get our first wild brown out of the creek!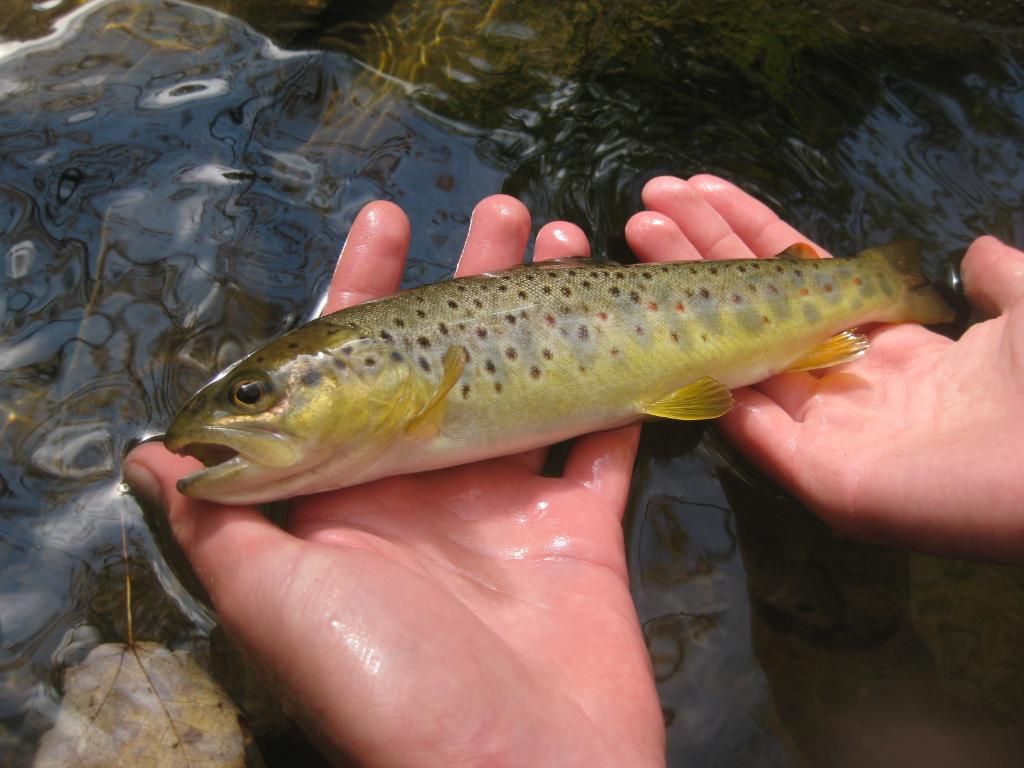 Overall the fishing was pretty slow. When we fished it last in May we either caught, had a hit, or spooked a brookie out of just about every hole, but Saturday we only caught maybe 3 other fish. The hot and dry summer might of had an effect on the creek. We did though see some very nice sized, colored up brook trout in the bigger holes spawning, or getting ready to.
Now onto the big fish.....
This year has definitely been the year of the pike and musky. We caught our first couple muskies this September, and caught many more pike this year than all of our other years fishing combined. Most of the ones we caught while fishing for other stuff, but the past two weeks we started targeting them and have been hooking into a couple every time out. Landing them was a different story, but we still got some in the net. They are a blast to catch(except for the teeth!)!