We have been catching a bunch of fish this weekend and last in OH, PA, and WV. Last weekend we fished an Ohio River tributary and did ok, but the water level was very low and muddy. Caught a few bass at one spot, and caught a ton of tiny white bass and/or hybrid striped bass down near the mouth. Even caught our first freshwater drum of the year, and had our first ever encounter with a longnose gar. Had the gar hooked for only like 2 seconds then he came off. Lots of shad were everywhere in the creek and the bass were eating them and other baitfish aggressively. Anything that looked like a minnow worked, and even topwater flies and worms got hits.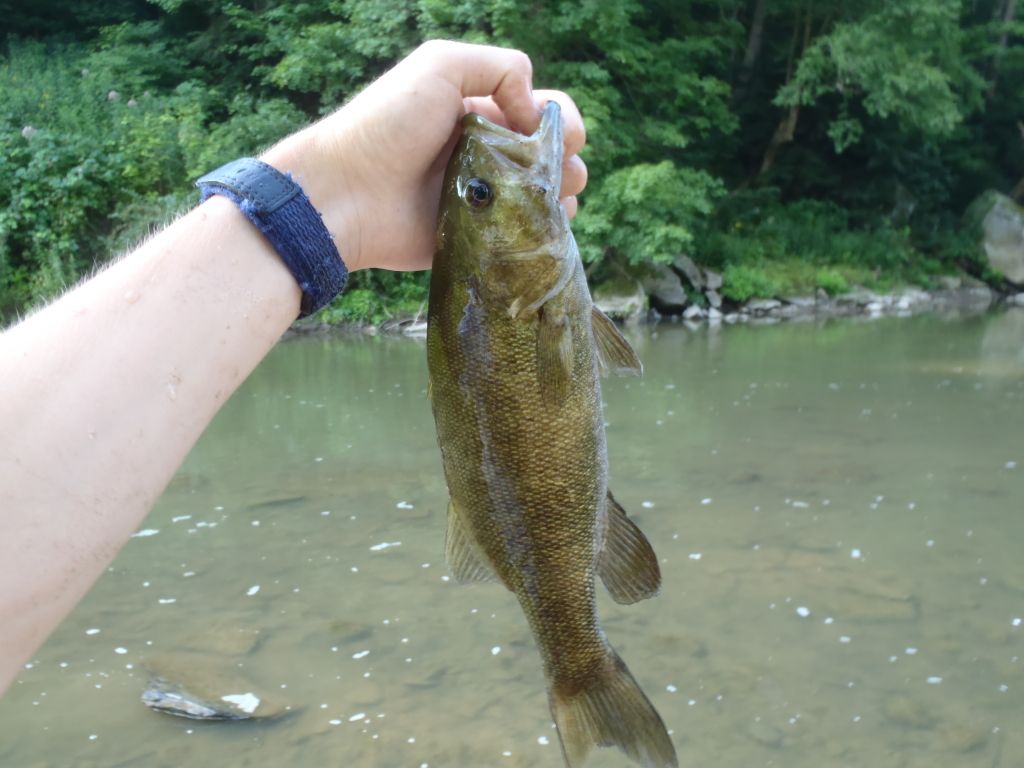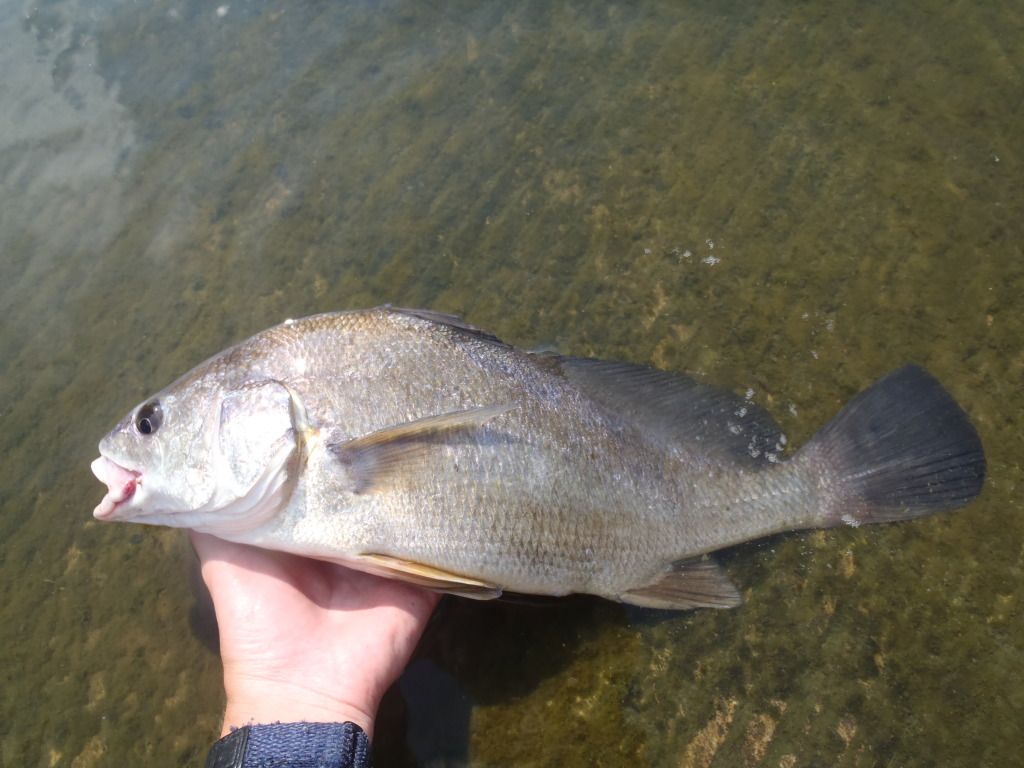 After fishing down near the mouth of the creek we decided to head back into the park. I decided to fish the creek some more, while my brother fished a little pond that's there. After about 40 minutes or so I headed up to the pond to see how he was doing and he said he caught around 70 fish! All TINY green sunfish with a few tiny gills mixed in. I tied on a dry fly and caught maybe around 30. It was crazy, there was at least 10 fish coming after your fly on each cast. They were fun though, especially seeing a fish flying back on your back cast!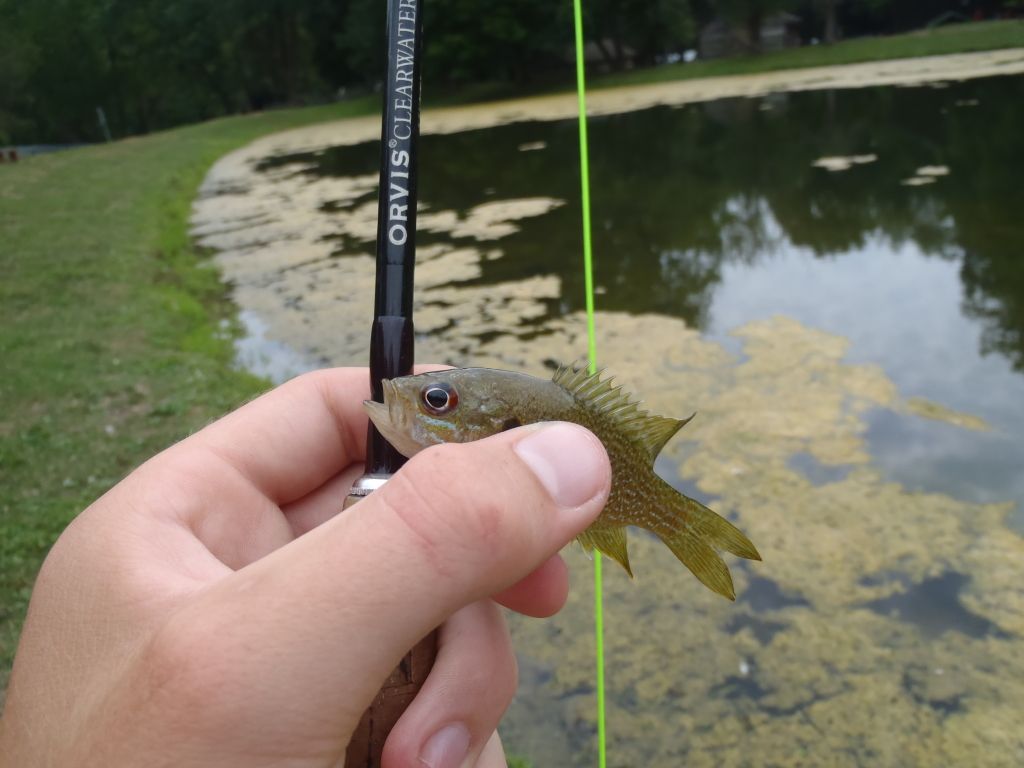 Yesterday we headed down to a spot on the Ohio River in WV. It was windy and a little on the chilly side, felt like we should have been steelhead fishing. We caught a bunch of drum, and occasionally we would see a gar swim close to shore. We got him to hit minnows and jigs, then I finally got him hooked on a fly. The fish came off though after a very acrobatic jump. Only saw some other drum, a small catfish, and maybe a hybrid caught by other fisherman. Also got into a few decent green sunfish in the slower water.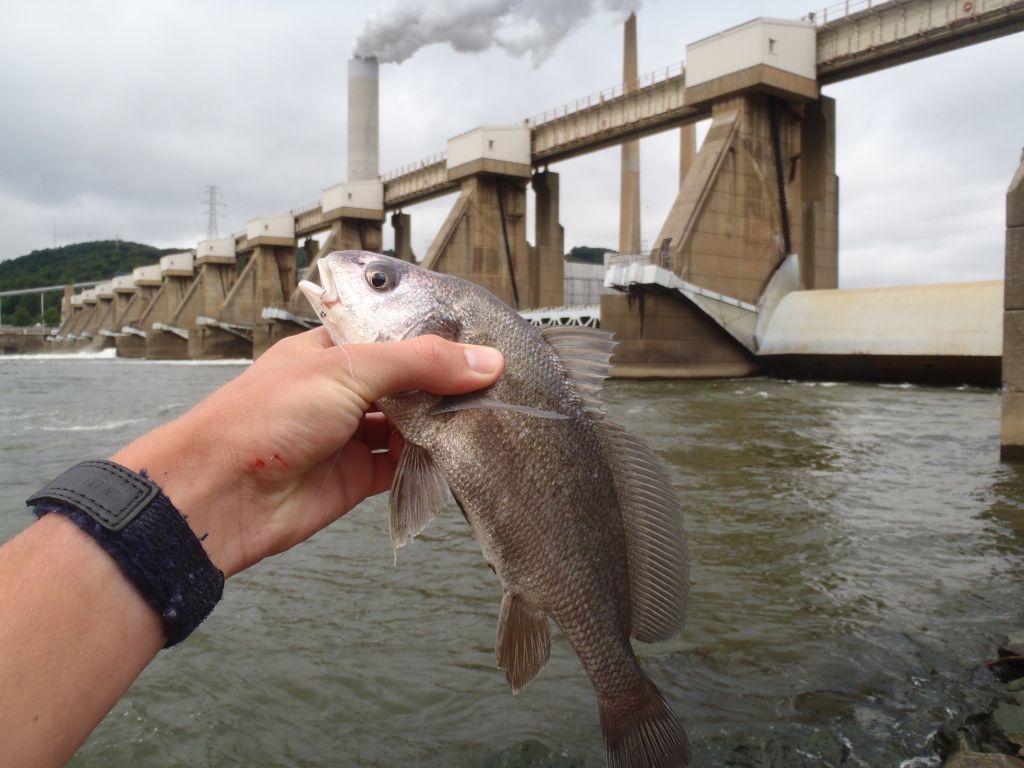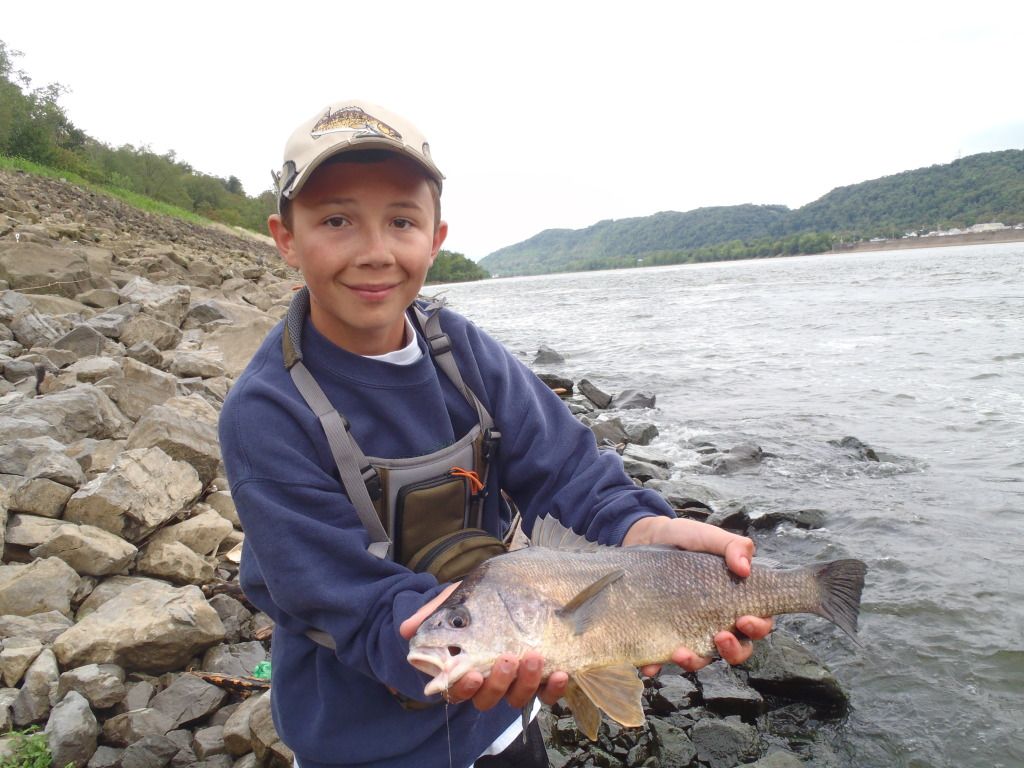 After fishing the river we hit the first creek again on the way home. It was in great shape and the bass were biting. Flies and crayfish crankbaits both caught fish. And we fished the little pond again for those aggressive little green sunfish. Didn't break 100 fish this time, ONLY 94, with most of them caught in the pond of course! hahaha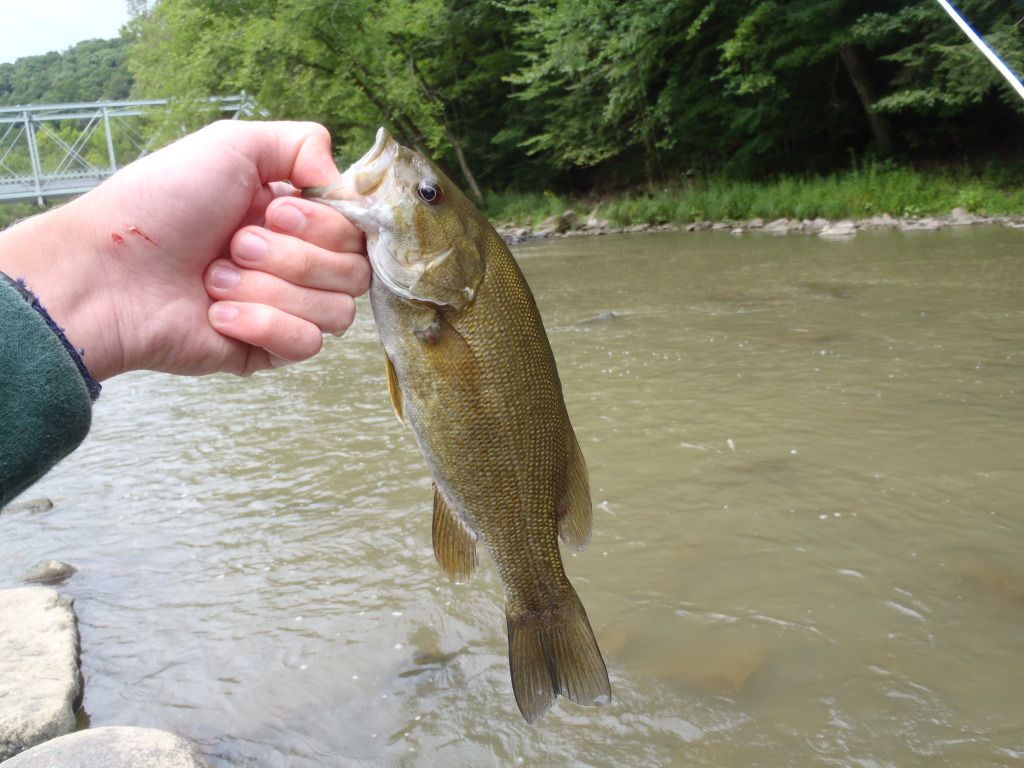 We haven't fished one of our local rivers in a while, so we decided to give it a try today. The bass were biting pretty good, along with a bunch of catfish, bluegill, a largemouth, a walleye, and hooked a big carp on the fly. The weather was perfect for fishing.